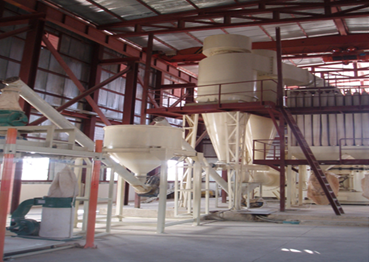 Welcome to Bolan Mining Enterprises (BME)
Bolan Mining Enterprises (BME) is a joint venture between the Government of Balochistan (GoB) and Pakistan Petroleum Limited (PPL), each with a 50 percent working interest. BME was formed through a joint venture agreement signed on June 1, 1974 to mine, grind and market barite deposits near Khuzdar and other minerals in Balochistan. PPL was designated as operator under the agreement. The agreement was renewed in June 2004 for another 30 years, valid till 2033.
GoB granted a mining lease spread over 316 acres for exploration of barite in Khuzdar, hosting proven reserves of 5 million tonnes and probable 50-100 million tonnes. BME the largest Barite producer and meets 90 percent barite requirement of the oil & gas exploration companies in Pakistan.
In 2002, BME acquired a mining lease over an area of 13,660 acres in Dilband for iron ore.  View More